Join us throughout December for Christmas at The Ridge!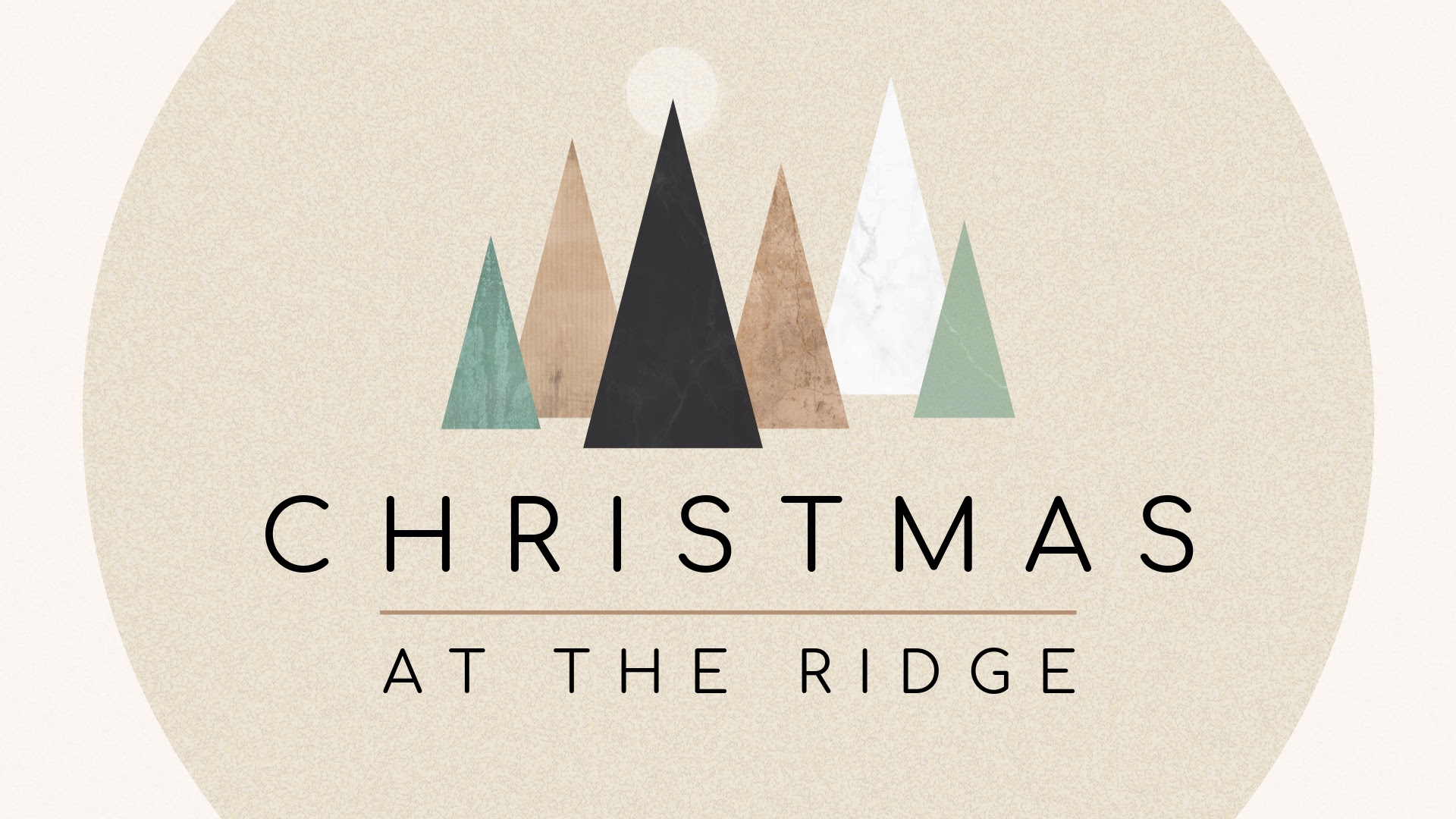 December can be full of hustle and bustle, that's for sure. But it can also be a time when you're looking to connect with friends and family in any ways you can. Good news: we've got plenty of opportunities for you to invite your friends and family to spend some time with you this Christmas season, and for you to invite them to experience the hope of Christmas and the love of God. Check it all out below:
Christmas Eve at The Ridge
In the Bible, an angel appeared out of nowhere to some shepherds in a field, and it freaked. them. out. But get this: the very next phrase the angel uttered sets the stage for one of the greatest events in all of history. "Do not be afraid, I bring you good news that will bring great joy to all people." Jesus isn't just a good person, He's the good news. That's what Christmas is all about.
On Friday, December 24, join us for Christmas Eve at The Ridge. We will have two identical services at 4:00 and 5:30pm. Both services will have childcare and children's programs available.
Can't join us in person? We're live online as well! Tune in live on Facebook or on our website at 4:00 and 5:30pm.

Free Movie Night at Yes Cinema
On Friday, December 10, we'll have two free movies at Yes Cinema in Columbus. This is a great opportunity to invite your friends to an event here in our community (save the picture above to invite them to all our Christmas events). In one theater, we'll be showing the children's film "The Polar Express" at 6:30pm. In the other theater, we'll be showing the classic Christmas movie "It's a Wonderful Life" at 7:00pm. Seating is limited, so advance reservation is required.

Ice Skating at Hamilton Center
Join us on Saturday, December 18, between 2-4pm, for free ice skating at Hamilton Center in Columbus. We'll have skating to your favorite Christmas music, as well as treats to snack on while off the ice. Save the picture above with all the Christmas events, and send it to your friends, classmates, neighbors, and your great aunt Ruth, because this is a great opportunity to get out and about in our community! Space is limited.
Christmas Giving Tree
Are you looking for a way to give back during the Christmas season? Every December, we have our Christmas Giving Tree as an opportunity to provide needed supplies to our community partners. Physical gift tags with needed items can be picked up from the trees in the atrium on Sunday mornings, and purchases can be dropped off at The Ridge on Sunday mornings, or during the work day Monday through Thursday. If you prefer to shop online and ship your purchases directly, our partners will also have Amazon registries available. Check them out here:
Love Chapel/Brighter Days List
Transformational Living Ministries List